Simply put... we love it!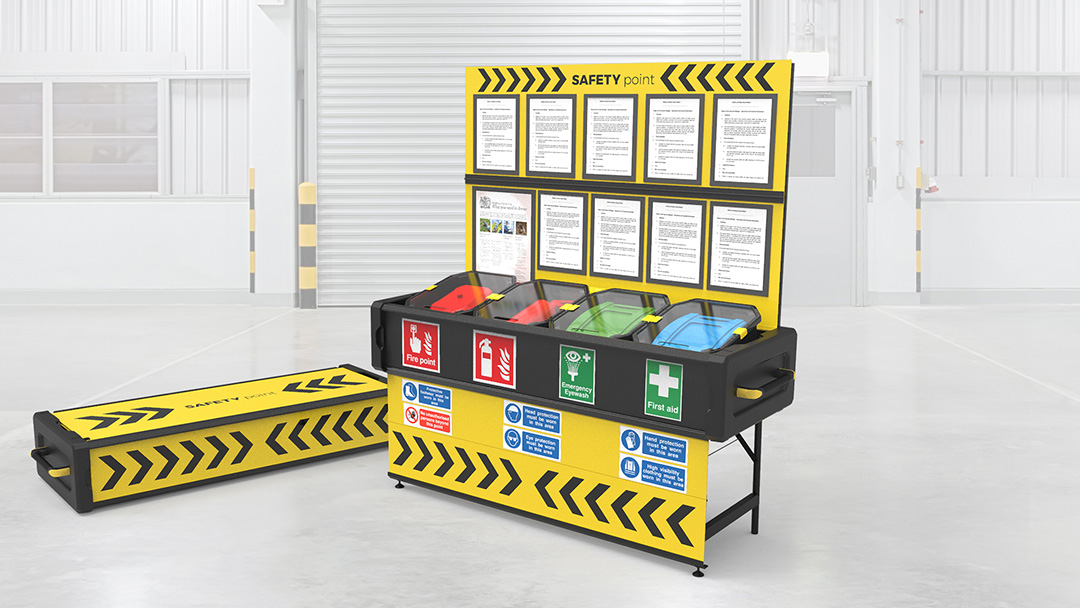 We have been utilising the SAFETYPoint unit on site for the last 6 months, it's a pop up safety station (takes around 60 seconds to put up) and we have moved it around the project as required.
The unit provides a focal meeting point in the work and operations area, especially at nights during closures where briefings and toolbox talks can be undertaken for delivery drivers and crane operators whilst undertaking lifts who tend to go straight to site. If required each unit is packed up and stored after the works finished and transported to the next work area.
We usually dispose of handmade wooden safety units, and disregard the safety equipment, which is at an expense to the project. With Safetypoint, we can use it again and again, it also minimises the risk of manual handling injuries as the unit is more compact, has correct lifting handles and balanced weight.
Safety point is a massive advantage at nights for highlighting an emergency location when works tend to be much less than days and crews spread across the network.
I am pleased to say that Kier SMP M23 are the first site in the UK to have acquired one of these units for operational use and we are currently trialling it in other areas of the KIER business for wider deployment, simply put - we love it.
Carolyne Ferguson
KIER Senior Stakeholder, Communications and Customer Liaison Manager
M23 SMART MOTORWAYS PROGRAMME